Consolidated Commercial Services will put down our state of the art salt-brine mixture early enough so that it dries overnight, ready for the snow or freezing rain that may come next. Our goal is to keep all of your sidewalks and streets free of ice and snow to prevent any accidents before they happen.
Our Salt Brine with Geo Melt can be used both as a snow and ice pre-treatment (anti-icing before a winter weather event) as well as a primary treatment (de-icing during and after a winter weather event).
Our snow and ice treatment is environmentally-friendly and will significantly reduce the use of granular road salt. CCS's road treatment is mess free, ecologically safe, and is more effective overall than conventional granular salt options.
Our trained experts recognize the appropriate allotment of salt brine to use, thus we will not use unnecessary time or resources. CCS's fleet of company-owned salt brine vehicles allows us to quickly address your facility maintenance services needs during a winter weather event.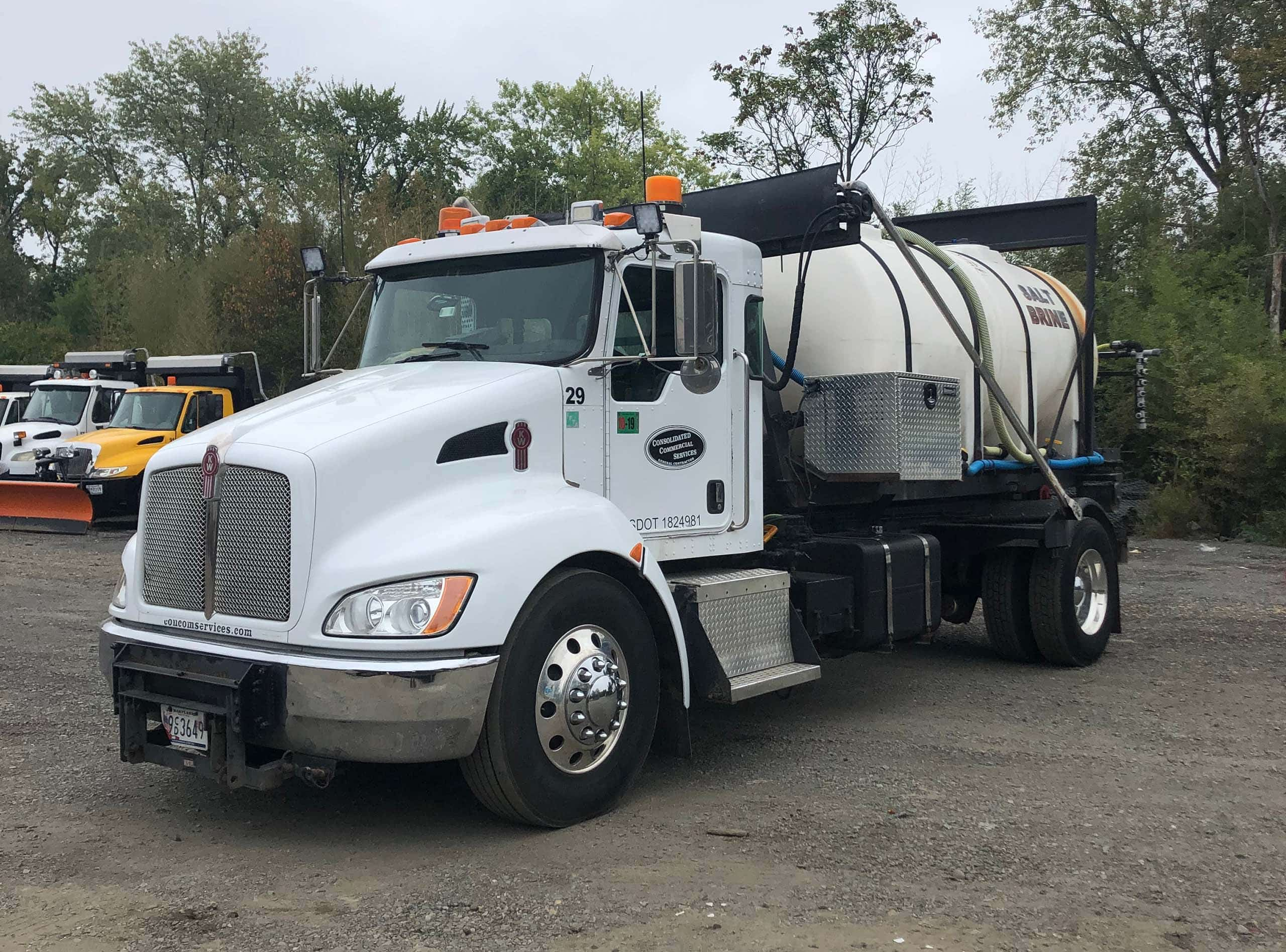 How Can CCS Help You?
For nearly three decades, Consolidated Commercial Services has been the go-to resource for commercial property/facility managers looking to get the job done with competence, honesty and community in mind. Call us today for an estimate on maintaining your property.