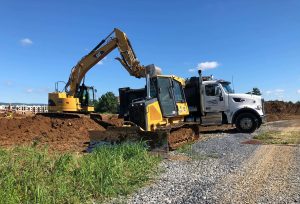 View photos of Consolidated Commercial Services projects from design through completion. This gallery highlights pictures of all our facility maintenance service specialties including general contracting, snow and ice management, salt brine services, repair, restoration, and maintenance projects.
It seems we can't find what you're looking for. Perhaps searching can help.
How Can CCS Help You?
For nearly three decades, Consolidated Commercial Services has been the go-to resource for commercial property/facility managers looking to get the job done with competence, honesty and community in mind. Call us today for an estimate on maintaining your property.